Hi there. If you want to record streaming audio for listening purposes, you've come to the right place.
This post is here to provide comprehensive coverage of the top 15 best streaming audio recorder software. No matter which operating system you use – Windows, Mac, online, or mobile phone – we have an option for you. Each option can capture streaming music effectively and reliably in high quality.
Listening to music is an enjoyable experience, and streaming platforms like Spotify allow us to access a wide variety of songs with the click of a button. If you find yourself enjoying a song you can't get enough of, you might want to save it for offline enjoyment, but there's no way to download music from Spotify or other streaming platforms directly.
Fortunately, streaming audio recorder apps allow users to record streaming audio with excellent sound quality in their desired audio format without any time limitations. There's sure to be something here that will fit your preference, so why not have the power to pick and choose which songs you'd like to keep around?
So if you're ready to learn more about capturing streaming audio that suits your needs, read on!
NO. 1: Cinch Audio Recorder
Cinch Streaming Audio Recorder is the solution to easily get all your favorite Spotify songs in mp3 form. With just a single click, you can instantly listen to original quality MP3 files from Spotify.
How to convert Spotify to MP3 (320kbps) with the Cinch audio recorder?
If you want to turn your Streaming music into MP3s, you can use Cinch Audio Recorder. Just follow these three easy steps:
Step 1: Go to the following link and download Cinch Audio Recorder. Install the program
The video below will help you understand how to use the Cinch audio recorder and convert streaming music from Spotify into mp3s.
Step 2: To start, turn on the software and click the yellow "Record" button in the top left corner.
Now playing Spotify tracks on your computer.
By default, these tracks will be saved as MP3 files; however, if you prefer a lossless audio file like WAV format, you can choose this option from the "settings" menu.
The recording process starts as soon as you start playing music from Spotify.
Step 3: Once you finish recording, find the recorded song and right-click on it. Then select "Open folder." You will see all of the recorded songs in MP3 format.
You can change the output folder and MP3 bitrate in the settings menu.
Congratulations, you have successfully downloaded your Spotify tunes to MP3 format in three simple steps. With these new recordings as mp3 files, transferring them to any device–from an iPod to other MP3 players–means you can enjoy them offline at all times and everywhere!
NO. 2  Leawo Music Recorder
Leawo Spotify music is a professional Spotify recorder that allows you to record songs without any lossy quality.
It is easy to use Leawo. While you are playing your favorite music on the streaming service, hit "Record." In a moment, you will have digital files that look good and that you can store and listen to later. Also, Leawo can split the music into different tracks, with information like the artist's name, genre, and album cover.
The Leawo music recorder can be used with both PC and Mac computers.
How to record Spotify music with Leawo music recorder
Step 1: To begin recording, press the button on your screen's top-left side.
Step 2: Open Spotify on your computer. Find the song you want to record. Play the song.
Pros:
Support downloading mp3 from all streaming music sites
Convert Spotify music as mp3, m4a
One-click to transfer recorded music from Spotify to iTunes
Record sound from the microphone
schedule recording time
It does not require a paid account
Cons:
Not free
Installed a virtual sound card on your computer
Need to play music at the maximum sound volume when recording
Low accuracy of getting ID3 tags
NO. 3. Apowersoft Online Audio Recorder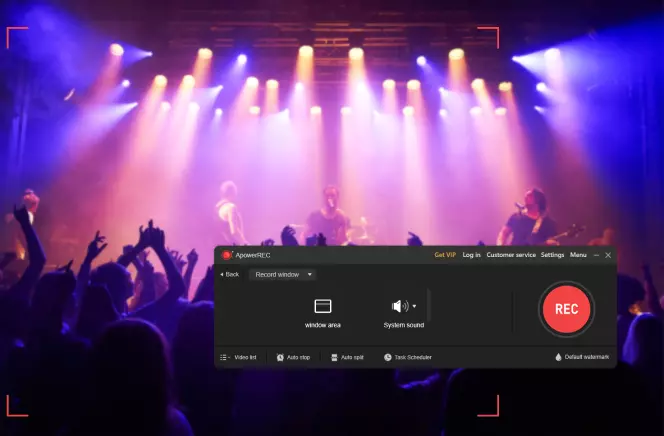 This downloader will work on Windows or Mac. It can export files to many different formats.
You can download the program onto your computer. Then you can start using it. It's easy to use and you can add information like ID3 tags and artwork to keep your tracks organized on your PC after you record them. We thought the website was helpful, too, because it has tutorials that show you how to get the most out of this resource.
Pros:
Listen to the recorded audio as it plays back in real-time.
This media player can be used with Windows Media Player, QuickTime, iTunes, Tablets, Chromebook, Android smartphones, iPhones, and Windows Phones.
This software can be used with different types of files.
Cons:
There is no way to edit the audio.
NO. 4. Audacity
Audacity is free software that lets you record audio from your computer. You can use it to record streaming music or microphone sound. To record other things, you must first configure the settings. To record streaming audio, change the Host to WASAPI host and loopback device. Then, start recording with the red button.
Pros:
This audio recorder can record high-quality audio. The powerful editor lets you remove anything extra from the audio.
A digital recording is a recording that is only in digital form and not on an actual physical object like a cassette tape, for example.
Cons:
Although it may seem intimidating, configuring can be simple to learn with a bit of practice and guidance.
The user interface is too difficult to use. It is not easy to find what you are looking for or figure out how to do what you want to do.
NO. 5. Free Sound Recorder
With Free Sound Recorder, you can now easily record any music streaming online from Grooveshark or YouTube in near-perfect quality as MP3, WMA, WAV or OGG file formats. Moreover, this software allows for the recording of internet radio and local audio files that are played by other programs such as iTunes. Thus it is the ideal program to capture your favorite tracks with ease!
Pros:
You can record any sound that comes through your sound card.
This is the schedule for how long you can record without stopping and how often you need to have someone available to help.
Offer a free digital audio editor to people who want to improve their audio quality.
Cons:
Sadly, there are no audio converters available at this time.
NO. 6. StreamSour
StreamSour is the perfect audio recorder for Windows that enables you to capture streaming audio without spending a dime. This straightforward software can record any sound from your computer and save it in either WAV or MP3 format. It also offers microphone recording, input lines from an external mixer, audiotapes, and more! StreamSour records all broadcasts directly onto a disk, allowing unlimited recordings in both WAV file and MP3 formats, giving you total control over your audio capture production capabilities.
Pros:
The automatic detection of input and output can be used to record audio.
A wav file is a type of recording that can be played on many different types of devices or platforms.
You can use this for your own personal use or for business without having to pay anything.
Cons:
To record MP3 files, a third-party encoder is necessary.
There are no editing tools available.
There is no way to set up the audio quality.
NO. 7. SoundTap Streaming Audio Recorder
VRS is a stream recorder that retains the original fidelity of streamed sound. Not only can you use VRS to record your screen with voice, but it also works with messenger systems and third-party software designed for Business meetings. Configuring VRS is easy: alter the code in Configuration to select an appropriate output format and quality, then adjust input devices based on any specialized hardware needed.
Pros:
Share a recorded audio file in multiple ways.
Quickly and easily burn audio files to a USB drive or DVD for ultimate portability.
Your files will be automatically saved in a network folder.
Cons:
There is no option to edit audio.
The extra features on the software usually work with another tool you need to download.
The interface is not modern and up-to-date.
NO. 8. Movavi Screen Recorder
With this free software, you can easily record any streaming audio and video with impeccable sound quality. Choose an area to capture the entire stream, which will then be saved as a MP4 file that you can extract audio from. Plus, it gives you additional flexibility – allowing screen and audio recordings at once or separately! After the recording is complete, editing options are available so that your finished product contains just what's necessary for ultimate clarity and success.
Pro:
You have the option to choose the best audio quality.
You can use a microphone to record audio.
You can set the timer to start recording automatically.
Cons:
It's a pity you cannot save the file as an MP3.
You will need to use third-party software to convert an MP4 file into an MP3 file.
This is the limited free version.
NO. 9. Chrome Audio Capture
If you need to quickly capture audio in the MP3 format from any streaming source playing on your browser tab, our free online streaming audio recorder is just what you're looking for! In a matter of moments, this powerful tool will start recording up to 20 minutes of sound – no complicated setup required. For instance, capturing YouTube songs with this extension has never been easier. Just press 'stop' once the recording is complete and it'll instantly encode the audio into an MP3 file that's ready for download.
Pros:
You do not need to install any extra software.
Cons:
There is no audio editor available.
It supports only MP3 format.
NO. 10. AZ Screen Recorder
Looking to record streaming audio on your Android phone? Download AZ Screen Recorder, a fantastic recording tool! Simply select "Internal Audio" as the settings' audio source to begin. Play the song or other desired sound and start recording – it's that easy! Once complete, stop the recorder to save your captured audio directly onto your device.
Pros:
No recording time limit
Record gameplay in full HD
Transfer the recordings to the computer through Wifi
Cons:
Ads show up on the interface
NO. 11. Mobizen
Mobizen is the go-to recorder for iPhones and Android phones. Not only does it allow users to record streaming audio, but its 1080p resolution, 12.0 Mbps quality, and 60 FPS provide crystal clear videos for your convenience! Plus, with added features like live streaming and free watermark removal included in this app – you can make recorded videos entirely yours without a trace of any default watermarks marring them.
Pros:
You can edit audio and video recordings with different features.
Export videos that are high quality and look good.
After you finish recording a video, easy to share it on different websites.
Cons:
This will only work with Android 4.4 and iOS 11 or later versions.
NO. 12. Screencapture.com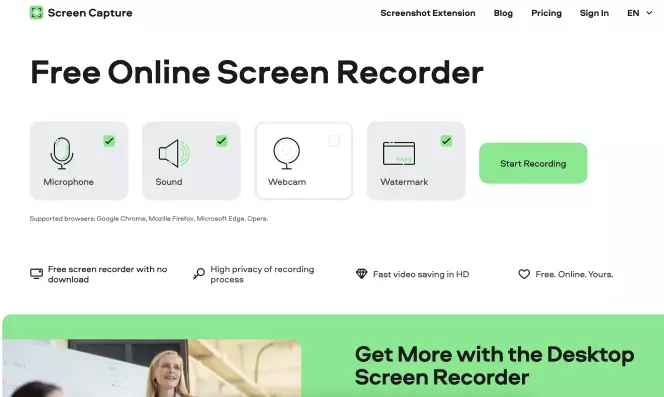 This audio streaming recorder requires no download to get you started; with just a few clicks, you'll be able to record and share your audio in no time. You can capture streaming online audio or your own voice, allowing you to add desired narration to any track. Just switch between the Microphone and Sound settings and you're off. As an added bonus, if you opt for the paid version of this software, you are able to remove the watermark of whatever it is that you have recorded. The desktop version boasts even more features than its pocket counterpart – so maximize your recording experience with all those bells and whistles! The good news is that this free recorder software is so intuitive that even beginners won't take long to familiarize themselves with the controls.
Pros:
Safe and easy to use
It has a free version
Cons:
The free version comes with a watermark
NO. 13. Browser extensions to download streaming audio
Browser extensions offer the convenience of accessing the resource anywhere, using any device. Of course, this may be hindered if your internet connection is weak – audio quality might not be as clear.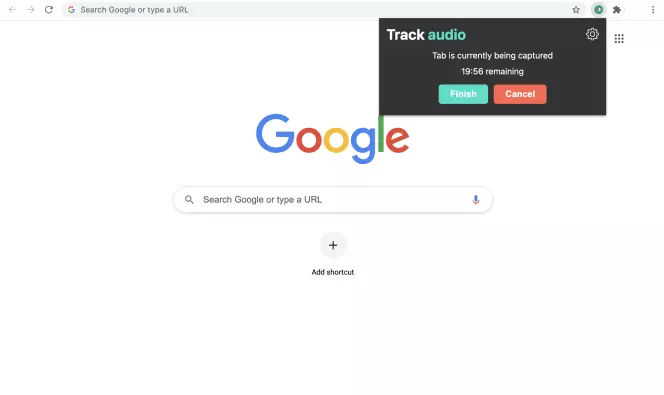 This browser extension allows you to save your recordings as either MP3 or WAV files and allows users to record audio from just a single tab or multiple tabs. Plus, with its' incredible ease-of-access features, it's no wonder why this resource is quickly gaining popularity! So if you're looking for an effortless way to export and store your digital sound creations – look no further than this convenient browser extension.
Pros:
Browser extension for real-time in-tab recording
This is easy to use.
Cons:
This is only available for the Google Chrome browser.
NO. 14 Mobizen (Android or iOS)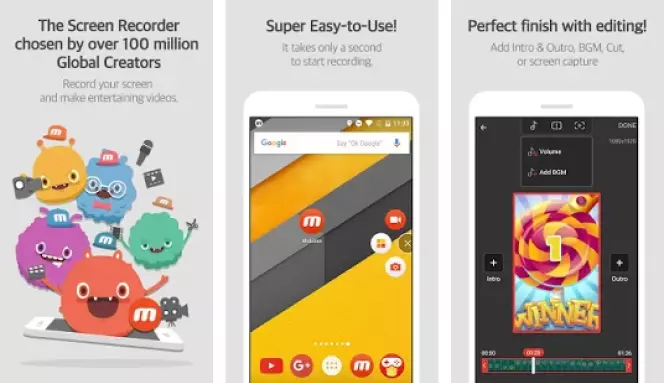 With Mobizen, downloading streaming audio and videos to your smartphone has never been easier! You can obtain recordings with 1080p resolution (12.0 Mbps quality & 60 FPS) without any hassle or extra charge. On top of that, users can also reap the benefits of live streaming, free video editing, and watermark removal capabilities simply by using either Android OS 4.4+ or iOS 11+. With Mobizen at your fingertips, you'll be sure to get all the content you need in no time!
NO. 15. EaseUS RecExperts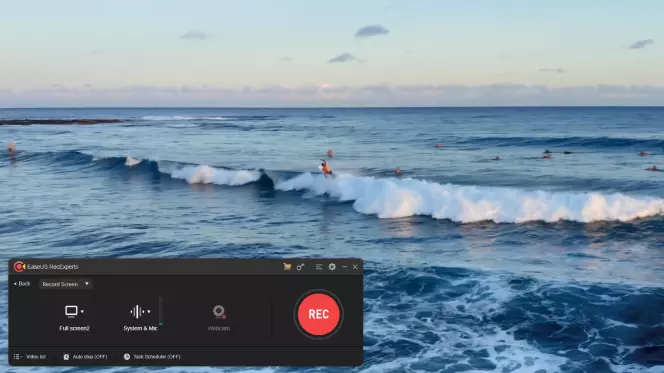 This screen recorder is designed with you in mind. It allows you to capture audio and video streams effortlessly and record streaming audio and voices via a microphone without attenuating any background noise that may come through. On top of this, you can choose from various Windows and Mac versions so that the computer interface best suits you. Though it has a generous trial period with free features during which you can even opt to buy the product if you so wish, the editing options are quite limited compared to other products on the market.
However, one unique feature aside from its reliable recording ability is its scheduled recordings, making sure you don't have to remember to switch on your device yourself, as it will activate at the desired time.
Additionally, once finished recording all your hard work, various file formats are available for exporting your materials.
FAQs
What is the best streaming audio recorder?
The best streaming audio recorder for you is the one that meets your requirements. For example, the Cinch Audio Recorder would be a good choice if you want to use it when you don't have an Internet connection. The AZ Screen Recorder might be a good option if you listen to podcasts on your phone.
How do I record streaming audio on Android?
Android users can make capturing streaming music effortless by downloading an audio recorder from Google Play. For example, DU Recorder or AZ Screen Recorder are two suggested options that will help you achieve the desired result easily!
How do I record streaming audio from online radio?
You can effortlessly record streaming audio files and save them as MP3s with an audio recorder tool, such as EaseUS RecExperts. This free program is available to download on computers and provides a simple solution for recording your sound files directly from the web.
Can you use Audacity to record a streaming audio?
Audacity makes it easy to copy audio. You play the track and click Record on the software interface. It will record everything you're streaming. Once you stop recording, you can export it to WAV files.
Conclusion
In conclusion, downloading streaming audio has never been easier. Whether you're looking for a free option or are willing to invest in more powerful software, there is something out there that can help you capture and save the audio content you need. From browser extensions to desktop applications and mobile apps, these resources provide users with an easy way to record streaming audio from any device. With their wide range of features, options, and formats available, anyone should be able to find the perfect solution for recording streaming audio without breaking the bank!